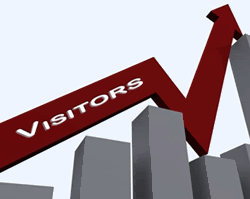 Article By Iyabo Oyawale (c) 2008
reposted from an email newsletter
There is no doubt about the fact that Forum posting works when it comes to driving traffic to a site. On many occasions, I have successfully used posting to forums to gain exposure to my affiliate landing page, squeeze page, sales page, etc.
I tell you, if you're really smart, the goal of every forum post you make is to get as many people to subscribe to your líst! Posting to forums is a very fast and powerful way to build your base of subscribers in as little as 30 minutes. Below is a step-by-step guide:
Step 1 - Find Forums About Your Niche Very Easily

Just Google the following:
+"your niche" +forum
or
+"your niche" +"discussion board"
For instance, if I am looking for Forums in the Internet Marketing field, I type +"Internet Marketing" +forum. The results show the top Internet marketing Forums such as:

www.im4newbies.com/forum
www.warriorforum.com
www.forums.digitalpoint.com


Step 2 - Join the Forums and Set Up Your Signature
Remember to include your website address in your signature. Signature is another name for your resource box. Your resource box is just like an 'about the author info'. This appears at the end of every post you make and drives traffic to your website.
Step 3 - Read the Rules and Regulations of the Forum Before Posting
This ensures that your posts are not deleted by the Administrators of the Forum. Now, don't go about spamming all members of the Forum with your website advert. In fact, I will advise you not to post an obvious ad. It's a pure waste of time because it will be deleted.
So, what's next?
Step 4 - Ask for Input
Approach from a weak man's position. Assuming you've written an article on your site entitled "13 Ways to Drive Traffic to a New Site." You could make a post asking folks to check out the article and see if you missed anything. Or you can ask for additional points to add to your article. Of course you'll have your opt ín box at the end of the article with a compelling offering.
Let's say you've written an article on meeting the right partner. You could post a message like this: "If you had a chance to learn how to meet your right partner now, what would you do?"
It's a great way to get the attention of forum members to your article. You also get them engaged in the article by asking for their input. And who knows, you may also get other publishers who would use your content in their ezines, thereby getting more exposure for your site.